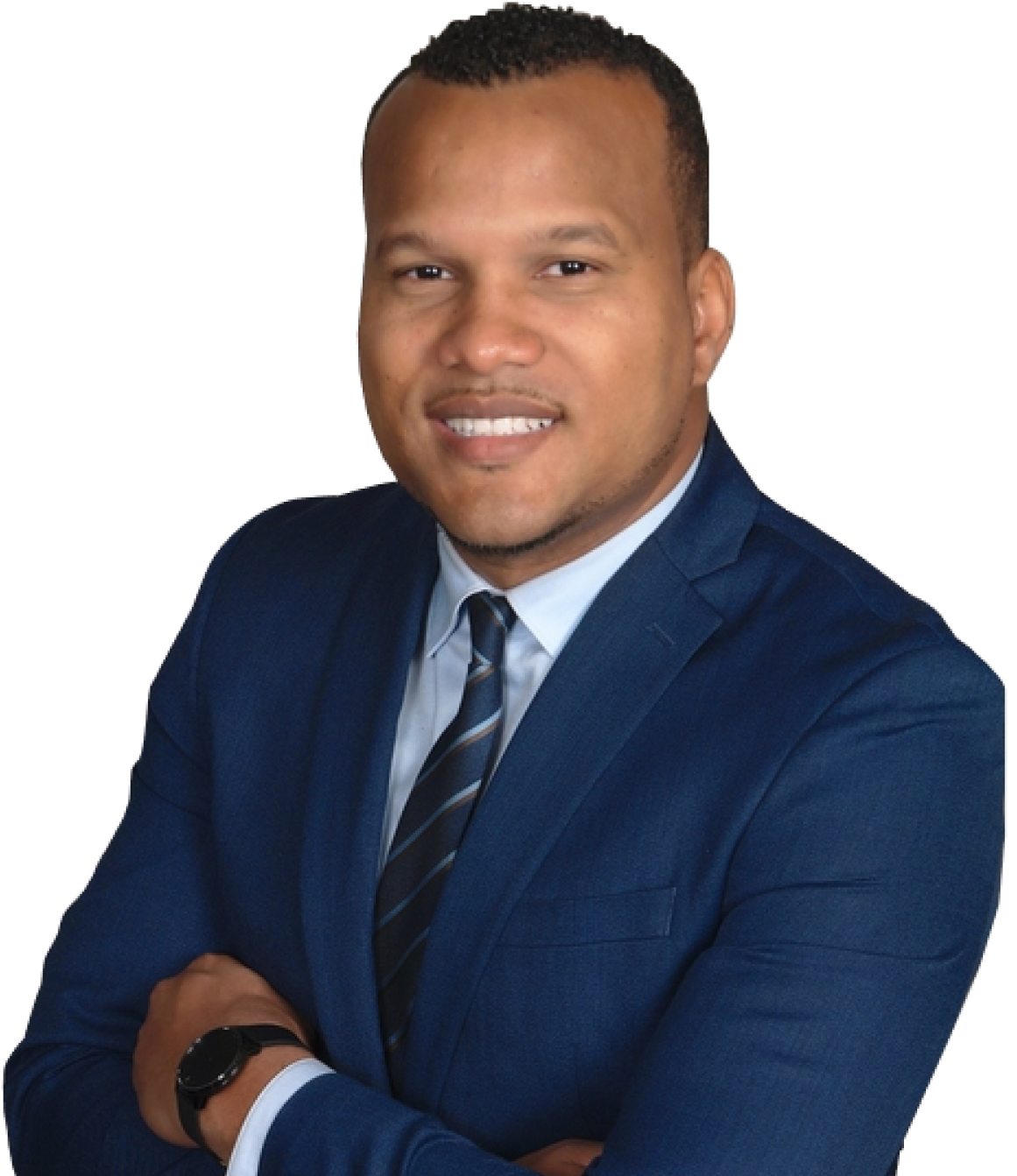 About Me
Mr. Robinson is a dynamic and level-headed bilingual English/Spanish educator, leader, and difference-maker. He embraces an innovative school-wide model to create an atmosphere of student empowerment.
It is not without reason that he has been recognized as a positive role model and life changer for students from across demographics.
With a strong work ethic and exceptional interpersonal, organizational, and leadership skills, Mr. Robinson takes inspiration from the teaching and learning that goes on around him. He is also inspired by the expertise, dedication, and compassion that good educators bring to the table, while successfully instilling curiosity and confidence in students.
Throughout his educational career, Mr. Robinson has understood just how powerful students can be if they are given opportunities to harness their strengths and talents. Working alongside educators and community members continues to drive him toward promoting a positive learning culture as well as a safe environment for everyone who becomes part of the process.
"Mr. Robinson is a natural-born leader, who is compassionate, understanding and displays an exceptional work ethic that sets him apart from others. Regardless of the size or scope of a project he undertakes, it is completed efficiently, on time and always within the guidelines established. "
Mr. Badia
NYC Principal, Bronx
Personal Life
Mr. Robinson is married, and he is a proud and loving father of two children. He values his family time greatly and encourages education within his household. They have traveled around the U.S. as well as to other countries to educate themselves about history, culture, and different ways of living.
Educational Highlights
Mr. Robinson realized that his passion to build a better tomorrow for our country's schooling system required him to get all the knowledge he could.
1

He studied Bachelor of Arts in Spanish Adolescence Education with a minor in Spanish Language, Hispanic Literature and Culture from SUNY Old Westbury.

2

He obtained his Master of Science Degree in Spanish Education from SUNY Old Westbury

3

He pursued Master in Educational Leadership from Long Island University C.W. Post

4

He is currently working on his Doctorate in Educational Leadership at St. John's University.
"I clearly recall my impression of him when he walked into my office. I was immediately taken by his smile, his positive personality, his intelligence and his passion for teaching and his students."
Mr. Brosdal
Superintendent of Mt. Sinai SD
Awards and Recognition
Recognition for his impactful and positive approach to education as well as his exceptional problem-solving skills and rapport building ability has come in different ways. For instance, he has received Congressional Recognition for outstanding and invaluable service to the community. He was also featured in Forbes as an educational and technology expert.
"Mr. Robinson has proven through his actions to be a very compassionate individual who understands the challenges inherent in the education system. While many of his peers consider those as obstacles, he embraces them as opportunities. "
Mrs. Lampert
NYC Principal, Queens
Leadership Highlights
During his stint in New York City, he worked with his school Principal and leadership team to successfully implement Mayor de Blasio's NYC Renewal Program. By analyzing school performance data in the areas of Math and ELA, he was able to identify at-risk students. He collaborated with the leadership team in NYC to increase the school's attendance rate from 87% to 92%. Graduation rate saw a marked improvement, going from 51% to 83%.
With adequate technological know-how, Mr. Robinson developed a platform to improve communication between students, teachers, and parents, which resulted in greater overall participation. He was responsible for implementing the Apex program for students, which required credit recovery in order to graduate on time.
In New York City, he also rebuilt a rigorous curriculum that included project-based learning. He used advanced technology to impart instruction for all subjects so students could achieve better results. He relied on data-driven decision-making to establish robust systems for the school's daily operations. The international pedagogical approach was successfully put to the test when educating English Language Learners.
During his tenure in Long Island, he collaborated with Principals, School Psychologists, Social Workers, and Guidance Counselors to prepare and present an alternative high school program to the Superintendent of the schools. The aim was to provide individual support, reduce suspension rate, and increase schools' overall graduation rate. He also worked on a new program for students who needed credit recovery through Edgenuity Program.
Mr. Robinson has effectively provided professional development and technology-related training to new and veteran teachers. He has mentored several teachers and prepared them for success in their teaching careers. He has been recognized as an outstanding mentor for teachers who are seeking for professional growth.
"Mr. Robinson is truly an asset to public education and the district he serves. He is a born leader whose passion will continue to serve students and school districts well."
Dr. Casciano
Superintendent of Port Jefferson SD
Teaching Highlights
Before taking on leadership roles, Mr. Robinson spent a decade designing and developing curriculum as well as teaching AP Spanish – 1, Native Spanish (NLA), Bilingual Global History, U.S. History, Government, Economics, Health, and English. He established a Foreign Language Honor Society that focused on embracing the culture that existed within the school. With Foreign Language Honor Society, Mr. Robinson built an ENL Tutoring Program that gave English Language Learners an opportunity to seek additional support. In addition, he developed interactive and authentic field trips for students to embrace different cultures.
"Mr. Robinson possesses unique talents in instructional and teacher leadership capacities. His energy and devotion to each of his tasks as an educator have earned him a well-deserved reputation as a superior instructor in our district's foreign language department."
Mr. Coster
Superintendent of William Floyd SD
What one can expect from Mr. Robinson as an educator and a leader includes continued support toward creating a more conducive learning environment coupled with fairness, honesty, and respect.